During the holiday season, many offices – including Supply Chain Management (SCM), our campus partners and suppliers – may have reduced staffing. To help ensure smooth processing of purchase orders and requests that need to be completed by the end of December 2019, SCM is encouraging customers to submit and approve requisitions, lien removals or chartfield changes no later than Wednesday, December 4. SCM will make our best effort to process requisitions that are received by December 4.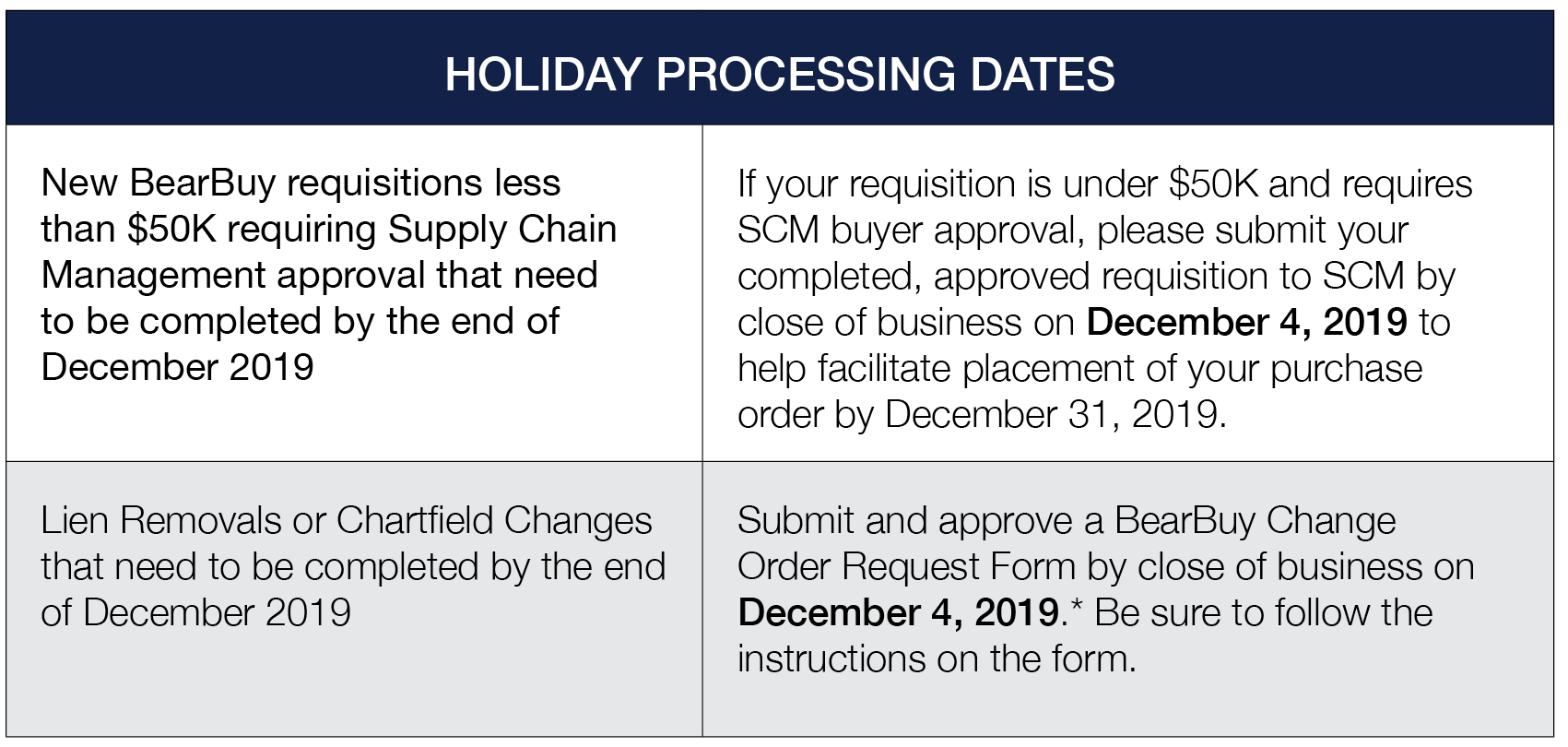 *Requisitions submitted by these dates must be accurate and complete. Incomplete and problematic requisitions result in processing delays.
If you have questions or concerns, please email [email protected].