Logistics provides full-service storage solutions for University property at our 130,000 square foot warehouse located at Oyster Point in South San Francisco. Our warehouse is also HIPAA and PCI compliant facility.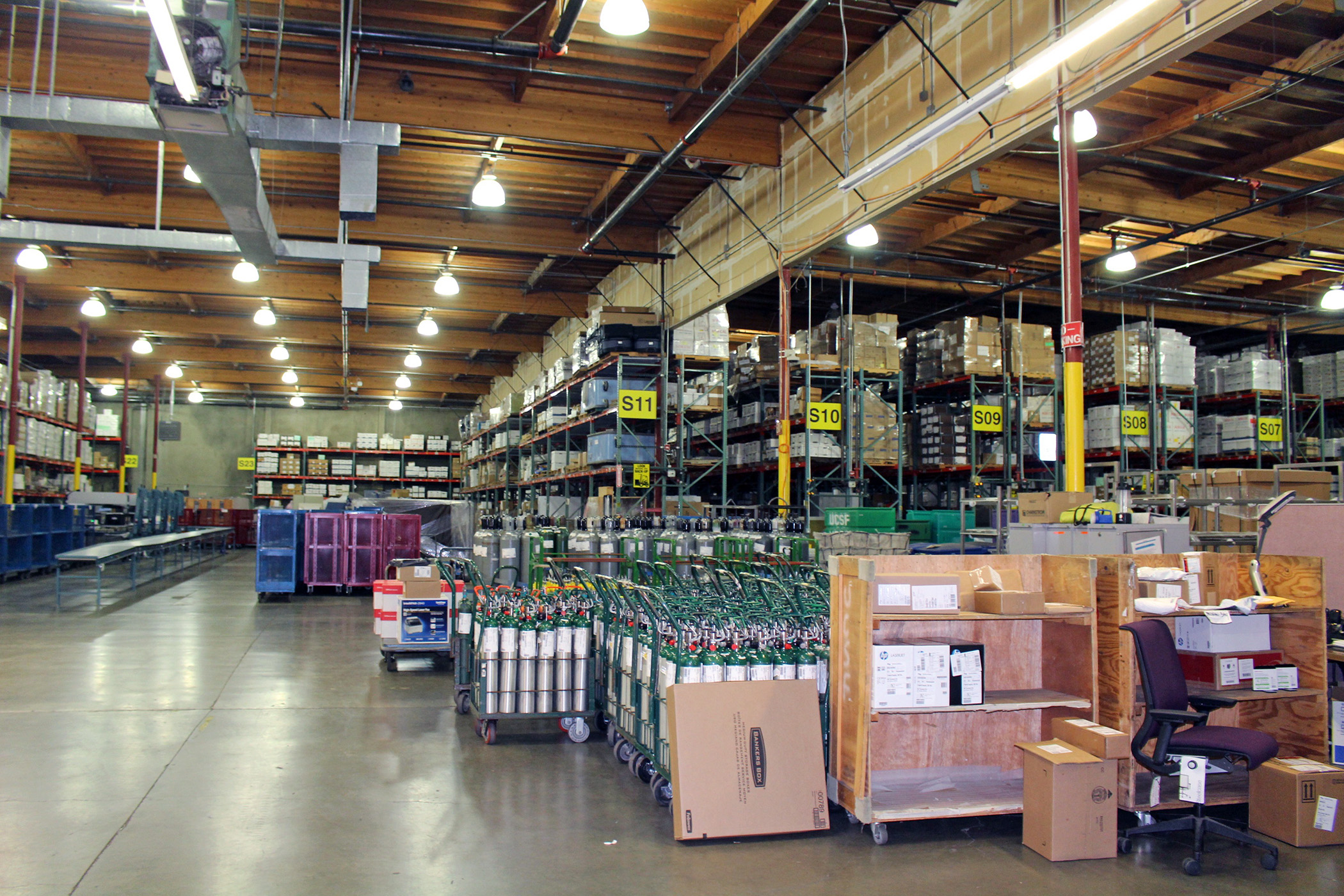 STORAGE SERVICES INCLUDE:
Short and long-term storage:
Banker box storage (files and records)
Large, over-sized bulk items
Equipment and furniture
Special project space rental                  
Bio-Specimen freezer storage 
We can store most items; excluding hazardous materials.
Dedicated storage space may also be reserved for any special project you may have planned. Simply contact us to discuss your needs.
SAFETY NOTICE
Logistics does not pick up equipment for storage with "BIOHAZARD" or "RADIOACTIVE" warning stickers. To pick up these surplus items, a letter from UCSF Environment, Health and Safety (EH&S) must be attached indicating that the items are free of biohazard/radioactive material. 
Please be advised that the following safety procedures apply to any equipment being moved and stored at Oyster Point, prior to pick up and storage:
Equipment such as centrifuges, incubators, or bio-safety hoods must be cleaned and decontaminated
Equipment containing liquids must be drained/emptied
Refrigerators and freezers must be free of ice and cleaned
When ready:
Do you have an account with us?
If not, fill out and submit a Setting Up New Logistics Account form.
If yes, login to MyAccess. (If you are already logged in to MyAccess, this link will take you directly to UCSF Logistics Online Warehouse page. In that case you can go to Step 4)
Select UCSF Logistics Online Warehouse
Under Service Requests, select Storage Pickup or Storage Retrieval
Complete the form and submit
For more information, check out the Large Item and Boxed Storage Frequently Asked Questions.