Electronic invoicing is UCSF's preferred method of billing. Suppliers who receive a UCSF campus purchase order through BearBuy are required to submit invoices and credits through Transcepta, our electronic invoice solution. 
Invoices must be submitted by the supplier directly to Transcepta. UCSF employees cannot submit invoices to Transcepta on behalf of the supplier. For this reason, please encourage your supplier to register for Transcepta. 
Here are a few reasons suppliers should use Transcepta:
Registration is simple
Suppliers pay no fees to participate
There are four methods available for submitting invoices
Faster processing of invoices
Increased productivity and reduced costs for supplier
Supporting the University green initiatives by eliminating paper invoices
We have outlined below how suppliers can register and the UCSF Transcepta site has video instructions and a link to a registration form. Some suppliers have been automatically registered with Transcepta and others will need to self-register. See our Transcepta Tips & Tricks page to learn how to check if a supplier is registered. Keep in mind that suppliers must first have a UCSF supplier profile to supply goods or services to the University and that Transcepta electronic invoicing does not apply to UCSF Health (Medical Center) invoices. 
For more information, please refer suppliers to our Supplier Guide to Transcepta and Doing Business with UCSF pages.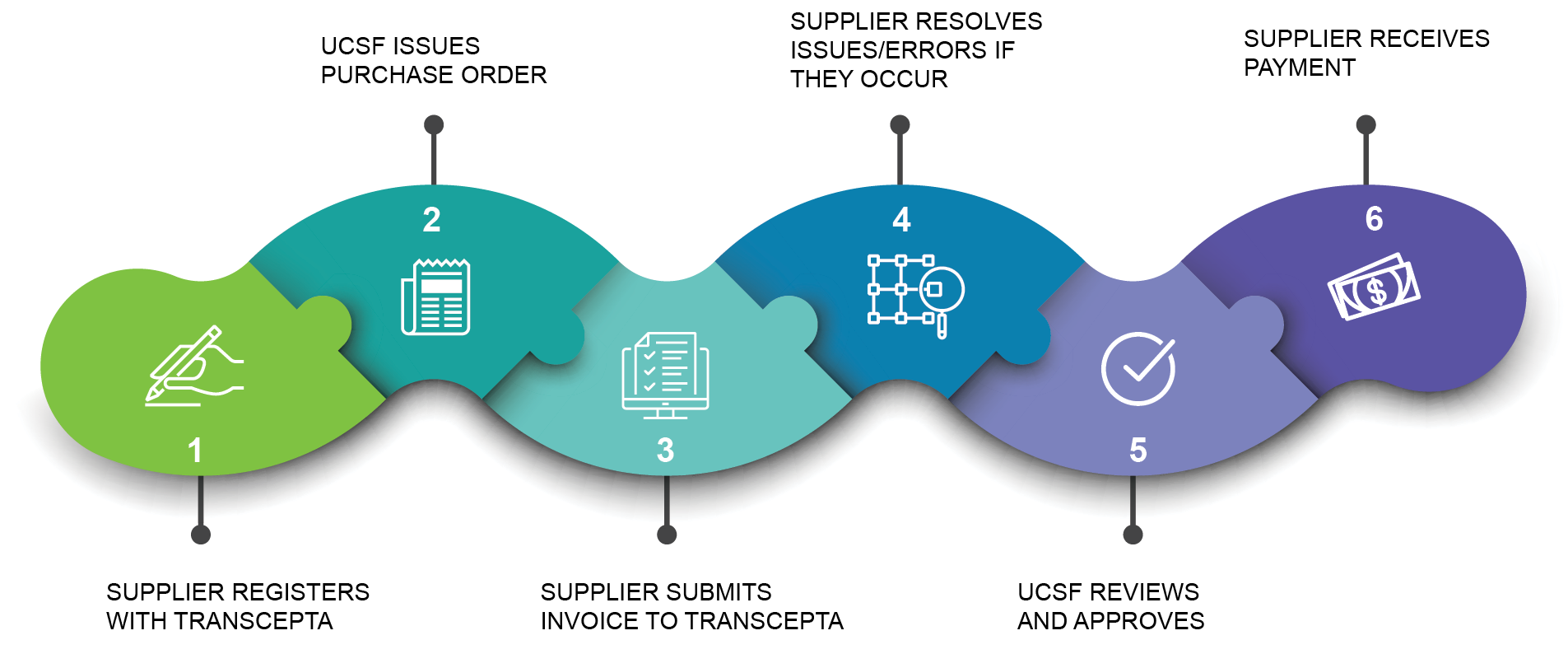 Supporting Use of Transcepta
Frequently Asked Questions