Instructions for Retrieving a One Workplace Published Quote in BearBuy
1. Log into BearBuy and punch-out to One Workplace
2. Click on the Published Quotes link on the left side of the page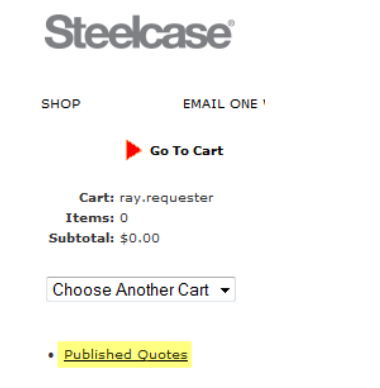 3. Search for Your Published Quote
Search for a Quote by Quote No
For example, you received quote number 342885 from One Workplace. Type in '342885' in the Quote No box, clear the contents in the Search By box, and click the Search button.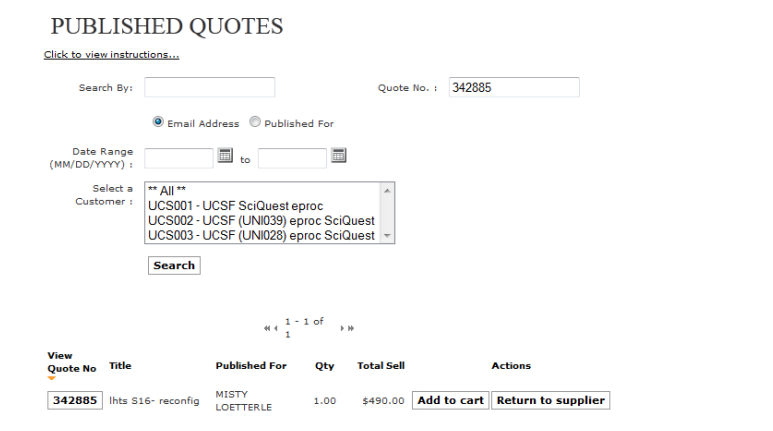 Search for a Quote by Name
For example, Jane Smith from my department initiated the quote with the One Workplace representative in February. Jane's name will appear on the actual quote from One Workplace. Type in 'JANE SMITH' in the Search By box, click the Published For radio button, enter a Date Range, select '**All**' in the Select a Customer field, and click the Search button.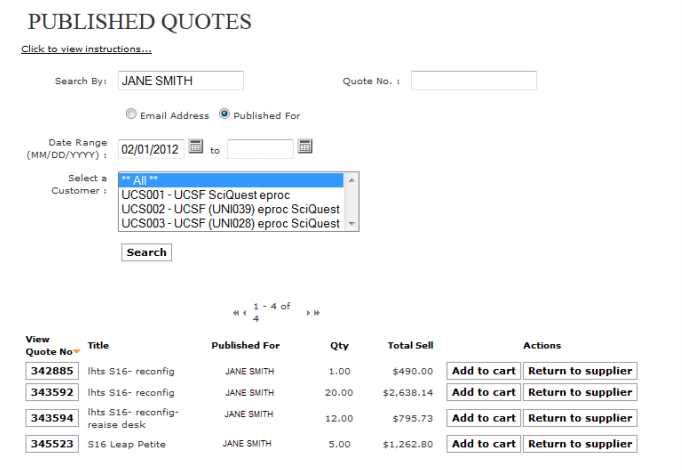 Preview Your Published Quote  
For example, you want to preview quote number 342885. From the search results click on Quote No 342885.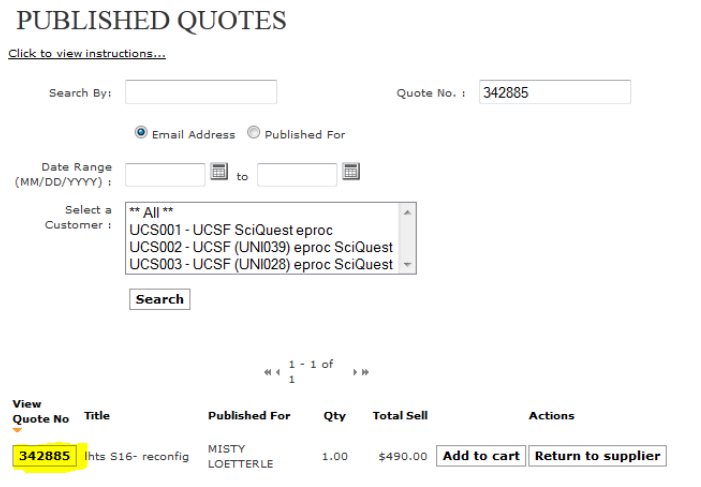 The quote will open in a new window for you to preview.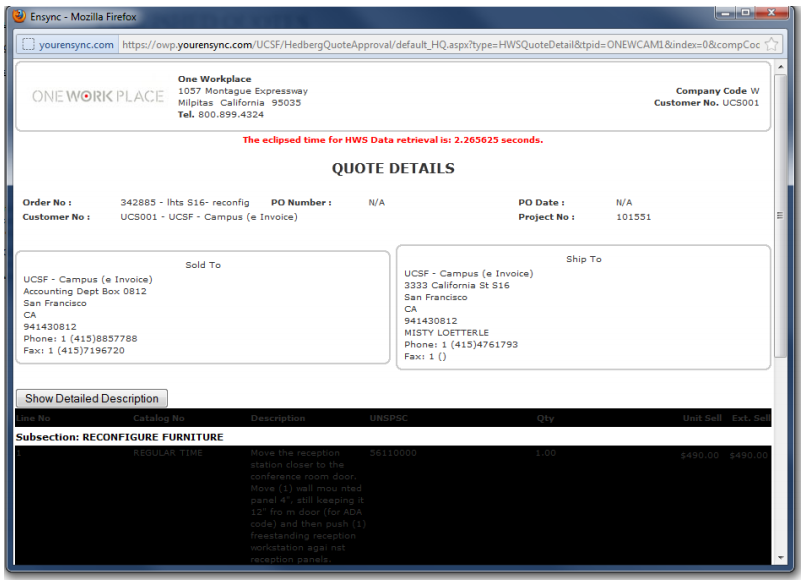 4. Send Your Quote to BearBuy
 Click the Add to Cart button next to your quote in the search results.
Click the Go to Cart button in the upper left corner of the page.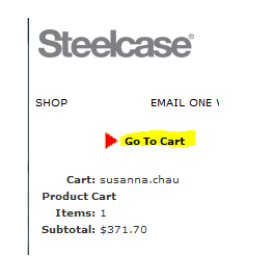 Click the Submit Cart to BearBuy link to send your order back to the BearBuy shopping cart.

What to do if you encounter Problems with your Quote
If you cannot find the published quote even if the correct name or quote number was used in your search, what should you do?
In order to retrieve your quote, the quote must contain one of the following Customer numbers: UCS001, UCS002, or UCS003.
This number can be found on the quote that One Workplace provided to you likely via email.
 If you are unable to find the published quote, please send an email to

[email protected]

with your email address and quote number. Darcy Craig can also be reached by phone at: (408) 719-3239.
If the retrieved quote does not contain the most current information, what should you do?
Any changes to a published quote must be made by One Workplace.
If you previewed the quote and it is inaccurate, you must return your quote to One Workplace by clicking the Return to Supplier button that corresponds to your quote in the search results. This button is also available when previewing your quote.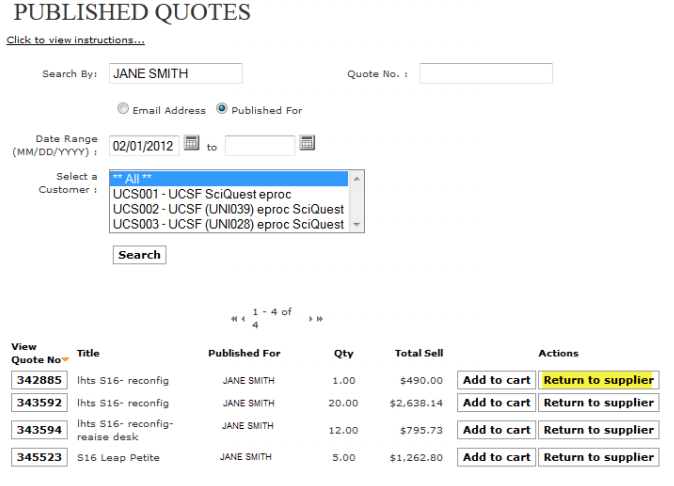 When the pop-up window appears, Click Yes to add a comment

Please add a comment explaining why the quote is being returned then click Return to supplier button on the bottom of the page.
This should be done before requesting another quote from One Workplace
If you have already added the quote to a cart but have not submitted the cart back to BearBuy, it is best to delete the One Workplace cart and then contact One Workplace for a new quote.
Once the cart has been submitted to BearBuy it is no longer available in the One Workplace punch-out. Delete the BearBuy cart and contact One Workplace for a new quote.