About the UCSF Package Delivery Program (PDP)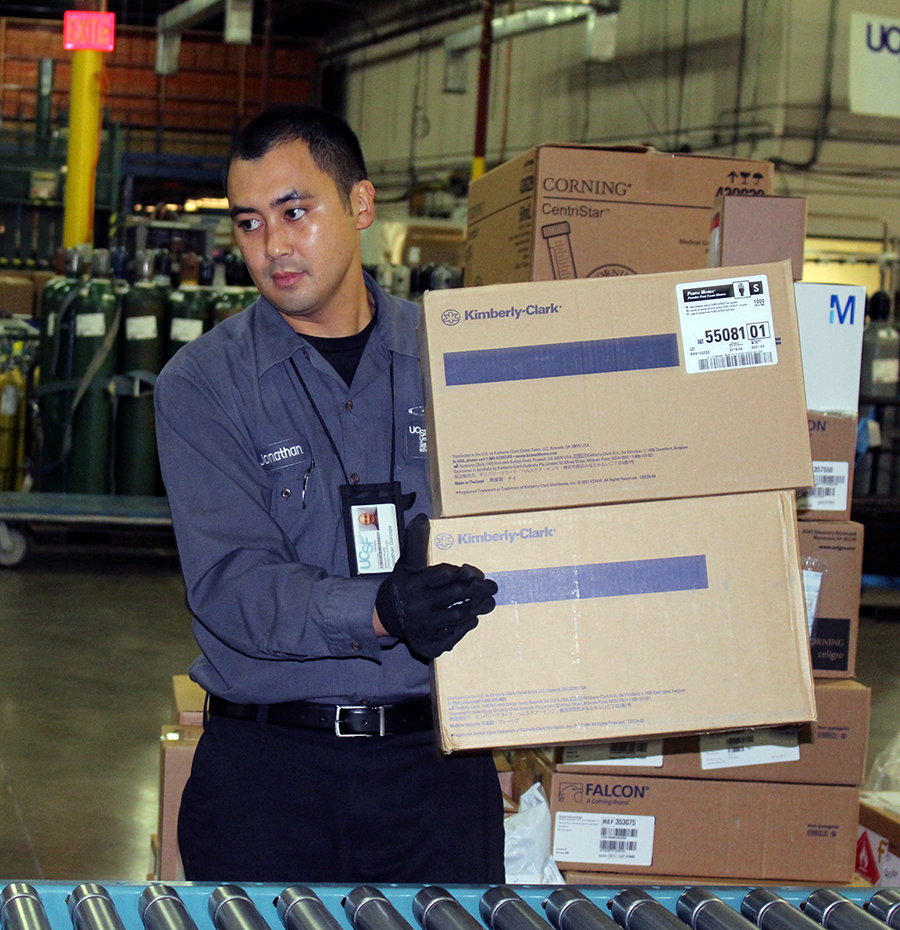 Logistics receives hundreds of packages daily at our facility from the commonly used vendors, e.g., Fisher, VWR, OfficeMax, USPS, and Give Something Back Office Supplies, as well as carriers such as UPS, Fedex, etc. Packages delivered before 8 a.m. will be delivered to the department the same afternoon. All deliveries require a signature. Proof of delivery assures that the package is received at its destination safely and securely.
Campuswide Rollout
 
Logistics has provided package delivery since 2010. Expansion of our program occurred in 2016, and will be rolled out campuswide in the coming months.
Requesters are instructed to select Oyster Point as the delivery location in BearBuy. This enables non-urgent packages (any shipment that does not require next day receipt prior to 2 p.m.) to be routed through Logistics at Oyster Point for the same-day delivery to your department.
PDP is embedded in the UCSF Long Range Development Plan through the year 2035. PDP reduces the impact of additional delivery vehicles in the neighborhoods adjacent to UCSF. The reduction of truck traffic is a major commitment to our neighbors made by the UCSF Community and Government Relations Department.
Additionally, PDP aligns with the UCSF Office of Sustainability's requirement for the university to achieve carbon neutrality by the year 2025.
For information regarding the program:
UCSF Package Delivery Program Training
LOOKING FOR A PACKAGE?
All UCSF Campus and Medical Center MyAccess users have access to our UCSF Logistics package-tracking tool for:
BearBuy Purchases
Medical Center OfficeMax Purchases
UPS, FedEx and DHL Shipments
Here's how:
Navigate to MyAccess
Enter your MyAccess User ID and password
Select "UCSF Logistics Utility"
Select "Package Tracking"
A small sub-menu will appear
Select the appropriate method (e.g. - select BearBuy to search via a BearBuy Order Number)
An input field will appear – enter the appropriate information
Select "View Report"
A successful delivery will display the signature of who received your package
If your package hasn't arrived at our facility – you will receive the message "Parcel has not been received at Oyster Point for Last-Mile Delivery"
For more information, check out the UCSF Package Delivery Program Frequently Asked Questions.